Klotjevac Mosque


Link to images of the remains of the Klotjevac Mosque following its destruction by Serbian forces during the 1992-1995 war. First the mosque was shelled and then dynamited.
Read the commemorative address presented by Ron Adams and Hariz Halilovich and view photos from the Unveiling of the Klotjevac Memorial July 12, 2009 LINK

Link to Scenes from Klotjevac August 17, 2008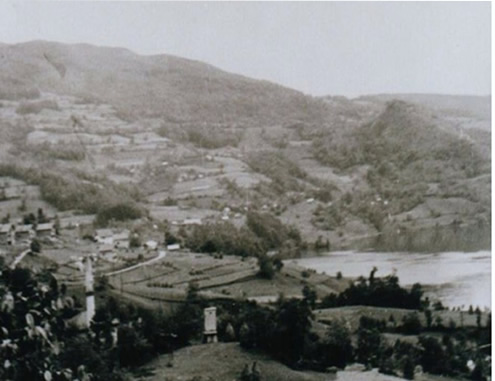 This is a photograph showing the location and existence of the Klotjevac mosque that was destroyed during the genocidal war in Bosnia 1992-1995. The minaret is visible in the lower left corner of the photo.
Photo courtesy of Hariz Halilovich